CV / Filmography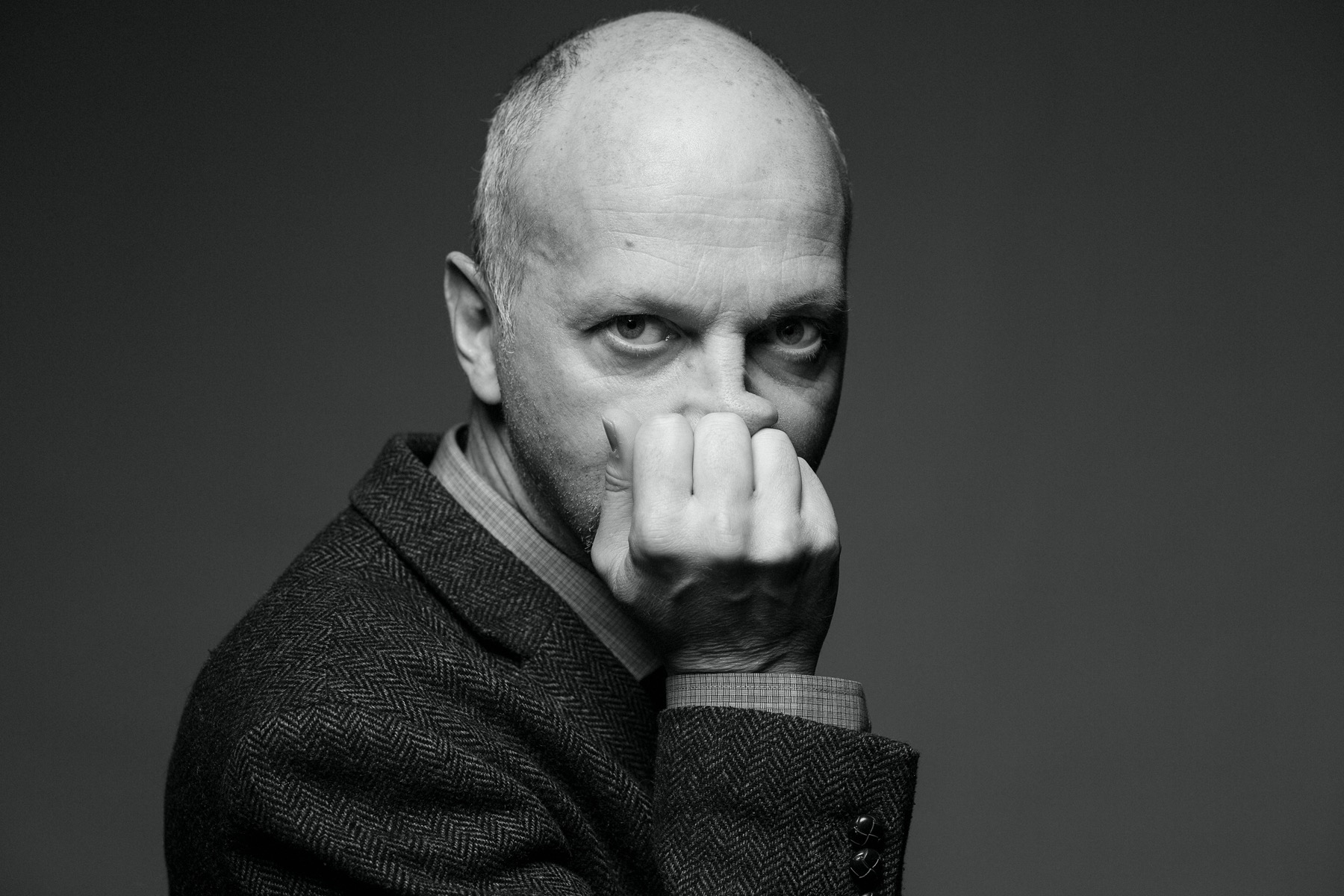 Writer-director-producer Veit Helmer shot his first film at the age of 14.
He studied film directing at HFF Munich.
He co-wrote the feature film "A Trick of Light" directed by Wim Wenders, premiered in Venice 1997.
His first feature film "Tuvalu" (1999), starring Denis Lavant had been invited to 62 festivals, including San Sebastian, London, Chicago, Berlin and Karlovy Vary. The film was released by Buena Vista International.
His second feature film "Gate to Heaven" (2003), starring Miki Manojlovic and Udo Kier was released by Prokino/20th Century Fox.
His third feature film "Absurdistan" (2008) premiered in Sundance and has received awards at numerous festivals.
His feature film "Baikonur" (2011) premiered in Pusan and has been sold to more than 20 territories.
2014 his family film "Fiddlesticks" premiered at 105 festivals and own 21 awards.
His new film "The Bra" won Best Film at Cinequest and was awarded Best Film in Italy by jury president Abel Ferrara.
Besides fiction films, Veit Helmer directed three documentary films. "Behind the Couch" was awarded several times and aired by BBC and 20 broadcasters from all continents.
He participated at several MEDIA supported training programmes (ACE, EAVE, Equinoxe, Sources, Strategics, Film Business School, MFI).
He holds lectures at film schools in Prague, Beirut, Tbilisi, Dakarta and Almaty.
His films won 180 awards altogether.
Selected Award-List (Producer and Director):
"Tour Eiffel" - 34 Festival invitations, 8 Awards, including:
| | |
| --- | --- |
| Gijon Film Festival | Best Film |
| Venice Film Festival | Official Closing Film |
"Surprise!" - 48 Festival invitations, 26 Awards, including:
| | |
| --- | --- |
| Surprise! - 48 Festival invitations, 26 Awards, including: | |
| Cannes International Film festival | Rail D'Or-Audience Award |
| Berlin Film Festival | Panorama-Award |
| International Short Film Festival Krakow | Canal+-Award |
| Toronto Worldwide Short Film Festival | Best Comedy |
| Seattle International Film Festival | Best Short Golden Space Needle |
| Valladolid Film Festival Spain | 1. Price |
| San Sebastian Fantasy Film Festival | Audience Award |
| Santiago de Chile | Best Film |
| Chicago Film Festival | Silver Hugo |
| German Film Awards | Film Award in Silver |
| New York Film Festival | Official Closing Film |
"Tuvalu" - 62 Festival invitations, 30 Awards, including:
| | |
| --- | --- |
| Gent International Film festival | FIPRESCI-Award |
| Kiev International Film festival | Audience-Award |
| Hof German Film Festival | Best Film |
| Bavarian Film Awards | Best New Director |
| Slamdance Festival Park City | Kodak Vision Award |
| Montreal Comedy Festival | Best Screenplay |